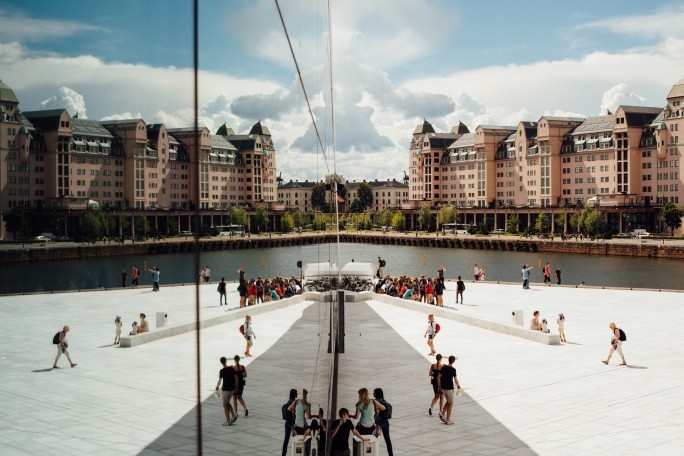 Join us at Thinkproject and Make your Intelligence an Asset. We are a multi-national, enthusiastic group who are passionate about bringing digital and sustainable software to the architecture, engineering, construction and operations sectors. You can expect a culture of openness, respect and inclusivity where every team member is given a chance to flourish in a fast-paced and rewarding environment. If you are motivated by change and challenges, then we are waiting to hear from you!

Thinkproject's team is growing, we are seeking experienced Account Manager (m/f/d) to join our Account Management team and support our continued growth in the UK. If you are an ambitious, customer-focused individual, who thrives on building relationships and customer value then this is a unique opportunity for you, to represent the market leading contract management system CEMAR, and to shake up the CDE and BIM world by bringing thinkproject's leading CONCLUDE and DESITE platforms to the UK.

In this role you will be responsible for the implementation, long-term adoption, and overall success of our customers. You will create thinkproject experts and champions through-out the customers journey, driving long term value and will focus on ensuring customers are well supported, educated, and fully adopted on our systems.

Engage, empower & learn | Your tasks
Manage and support a portfolio of client accounts with engaging Success Plans and regular client care to ensure customer retention and long-term value
Execute the implementation and onboarding of new accounts while maintaining and growing existing customer relationships
Develop prospecting plans for opportunities of cross sell of CEMAR and other products
Manage and maintain accurate customer and account information within CRM
Collaborate across the organisation to develop best practices and ensure customer success
Manage customer expectations and changes in their values and desired outcomes
Relationship building and networking across the industry
Open-minded, committed & versatile | Your profile
Proven Customer Success or Account Management experience, preferably in Software as a Service within the construction industry.
Demonstrable track record of managing Customer accounts to successful retention and growth.
Ability to build relationships at all levels within prospects, customers and partners
Excellent verbal and written communication, and presentation skills
An entrepreneurial spirit with positive, flexible and problem-solving attitude
Prepared to travel extensively throughout the UK, with full UK driving license
Trustworthy, professional, honest | What we offer
Choose Thinkproject – build a strong career and build a better world. Take your place at the forefront of an industry poised for transformation, learn from experts and collaborate with smart and supportive colleagues, partners and customers. Join our team and open up a host of opportunities, from locations to positions. We understand the importance of empowering our staff and always encourage you on your career journey, wherever that may take you!
Your contact:
Nigel Walsh | T +44 (0) 1452 547140
Please submit your application, including salary expectations and potential date of entry, by submitting the form on the next page.

Working at thinkproject.com - Make your intelligence an asset.