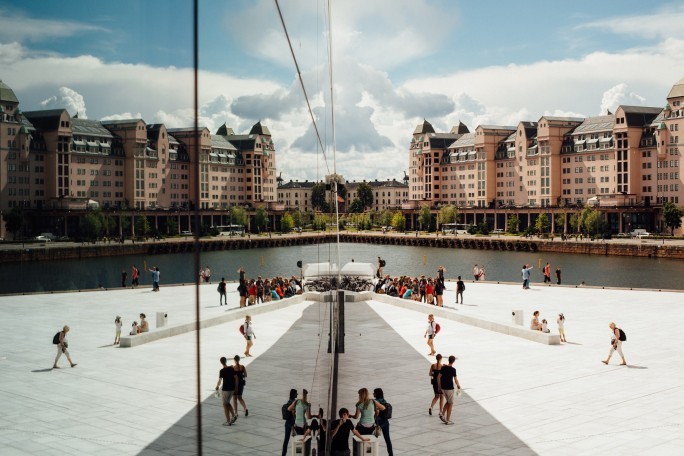 Join us at Thinkproject and Make your Intelligence an Asset. We are a multi-national, enthusiastic group who are passionate about bringing digital and sustainable software to the architecture, engineering, construction and operations sectors. You can expect a culture of openness, respect and inclusivity where every team member is given a chance to flourish in a fast-paced and rewarding environment. If you are motivated by change and challenges, then we are waiting to hear from you!

At Thinkproject we are underway with an ambitious program of work to shape the AECO sector for the next decade. We are investing in technology, people and processes to both enhance our existing product portfolio as well as create a new platform for the future. To help drive this we are looking for Senior DevOps Engineer. We are looking for strong technical expertise and the ability to be involved in all levels of technical discussions, from architecture to hands on coding.


Engage, empower & learn | Your tasks
Responsible for creating a DevOps culture within a new software development team
Creating new processes and operations that elevate the team to a world class unit
Usage of Azure foundational architecture and components to build out automated cloud environments, CI/CD pipelines and supporting services frameworks
Ensure the application is always available to customers using monitoring, capacity, and trend analysis toolsets
You will be required to create and maintain automation scripts using tools like PowerShell and Infrastructure as code tools, for example Terraform
Creating and maintaining support and operational documentation as required
Open-minded, committed & versatile | Your profile
Programming proficiency in languages such as Python or Go
Experience in the tools, technologies and approach to integrate applications and data across multiple technologies and methods
Experience building cloud automation, including CD/CI pipelines using technologies equivalent to Ansible, Terraform, Kubernetes, Jenkins, Docker
Network experience, aware of cloud network patterns such as VPC, network interconnect, subnets, peering, firewalls, etc
Public cloud experience with Microsoft Azure
Good understanding of Container Lifecycle management
Strong communication and interpersonal skills
Good leadership and motivational skills
Trustworthy, professional, honest | What we offer
Choose Thinkproject – build a strong career and build a better world. Take your place at the forefront of an industry poised for transformation, learn from experts and collaborate with smart and supportive colleagues, partners and customers. Join our team and open up a host of opportunities, from locations to positions. We understand the importance of empowering our staff and always encourage you on your career journey, wherever that may take you!
Your contact:
Minette Tshibangu | T +49 89 930 839-419
Please submit your application, including salary expectations and potential date of entry, by submitting the form on the next page.

Working at thinkproject.com - Make your intelligence an asset.